High speed, fast autofocus, and optical image stabilizer – in an easy telephoto range for the full frame: the perfect companion for portrait, event, and wedding photography.
Thanks to a speed of 1:1.8, very low depths of field can be used creatively. The optical image stabilization allows for successful hand-held shooting even in poor light conditions. With a focal length of 85 mm, the lens is the perfect companion for portrait, event, and wedding photography.
The ZEISS Batis autofocus lenses were specially developed for mirrorless, full-frame sensor cameras from Sony. They have been adapted to work with the camera to form a compact, lightweight system that doesn't compromise on performance. The lenses are fully compatible with all E-mount cameras and offer not only fast, quiet autofocus, but also protection against dust and weather. For creative photography, the innovative OLED display shows the distance and depth of field to ensure the focusing range can always be perfectly set. The high-speed fixed focal lengths of the ZEISS Batis family offer flawless imaging thanks to their completely revamped optical design. The legendary ZEISS T* anti-reflective coating, combined with more than 125 years of experience in lens development and the latest technologies, ensure that every moment captured with a ZEISS Batis lens provides that exceptional ZEISS look.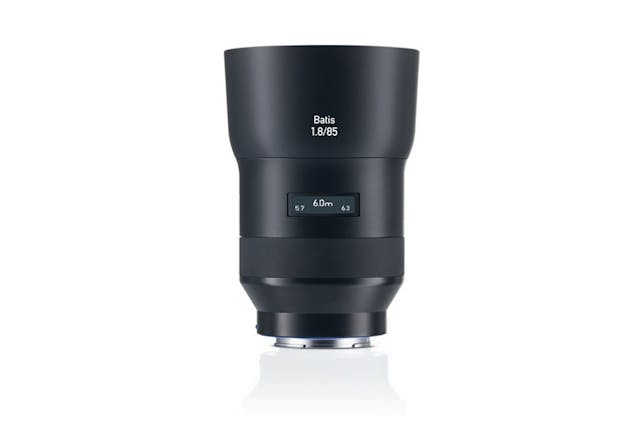 The powerful lens for the mirrorless full-frame system of Sony fulfills the highest requirements. Despite its compact design, the image meets the expectations of professional photographers.
For the first time, you can accurately read the focus distance and depth of field simply and intuitively on the OLED display on the lens. Especially in poor light conditions – excellent readability is always guaranteed.